Victory Over Shattered Dreams ...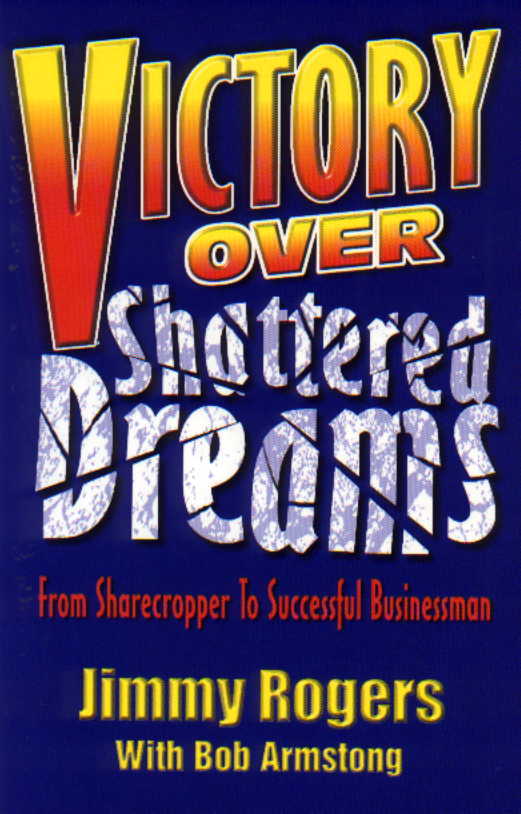 will make you laugh and cry as you follow the unbelievable path of Jimmy Rogers, from being a sharecropper to a successful businessman.
This book will tear at your heart as you experience the live of this man and his family as he remained steadfast in his faith, no matter what emotional roller-coaster he experienced. This book is about how to put godly principles to work every moment in your life, your work, and your family.
This "must-read" book is for all parents who go through the growing up processes of their children. If you as a businessman, experience problems in your business where it teeters on the brink of disaster, this book is for you. There is hope and victory for you!
---
Jimmy Rogers is president of Rogers-Wood & Associates, Inc..,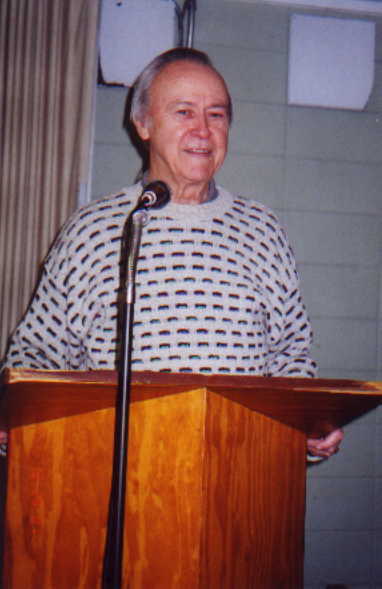 a successful metro Atlanta insurance agency. He is a member of the Professional Insurance Agents of Georgia; and is a graduate of Lee University.
Jimmy is past president of Feed the Hungry Foundation; and has been active in Kiwanis International as well as other civic organizations. He is also on the board of several ministries. He serves as International Director and is a member of the President's Cabinet of FGBMFI.
Mt. Paran Church of God is his home church where he is an elder and serves on the administrative council. He and his wife Margaret live in Suwanee, Georgia. They have two grown children, a daughter Renee and a son, Rick. Renee has two daughters, Linda Ann and Lisa Marie.
---
FOREWORD
A. W. Tozer once wrote: "The Christian owes it to the world to be supernaturally joyful."
Jimmy Rogers is such a Christian whose life radieates the joy of the Lord. He reveals the secret of joy in this book as he openly shares his triumphs and tragedies.
His down-to-earth style lets us relive his journey of faith with him and to glean timeless truths enabling us to live as "more than conquerors..." (Romans 8:37).
I have known Jimmy for thirty years and have been impacted by his exemplary life. He practices what he preaches.
Every person who reads Victory Over Shattered Dreams will gain a renewed sense of faith and hope, being certain that "with God all things are possible" (Mark 9:23).

-- David C. Cooper, D. Min.
Senior Pastor
Mt. Paran Church of God
Atlanta, Georgia
---
To order Jimmy's book, you may write or phone:
Jimmy Rogers
P.O. Box 450291
Atlanta, GA 31145-0291
(770) 476-4088